Happy Tee to the Izzle Shirt Tuesday, folks! It's good to be back!
Spirit? No, thanks. I much prefer the crisp, refreshing orangey taste of:
Or, if I'm looking for a real good time: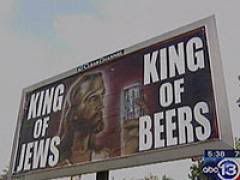 I could make some cheesy quip about a 3-for-1 deal for the Trinity...but I won't, because I'm above that. Not to mention that I'd probably end up on
Joel's blog
, despite not even being a marquee.